There is a selection of photographs of the Wye and its tributaries in the 'Wye Pictures' Gallery. Please click on the link below. I intend to use this page for topical photos of the river and its inhabitants. The page will be updated during the current season with any picture that captures some part of the joy of fishing.
In addition there are galleries on fishing in Cuba and Alaska. Please take a look.
I first visited Cuba in 1996 and I've fished there many times. Like many others I found the combination of crystal clear water, sight fishing and powerful predators irresistible. Add the winter warmth, the wonderful people and the extraordinary wildlife and you have a unique experience.Something to treasure and remember during those long winter nights.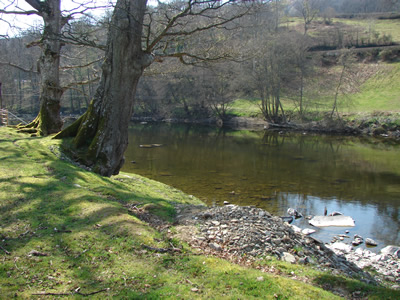 River Wye, low and clear in Spring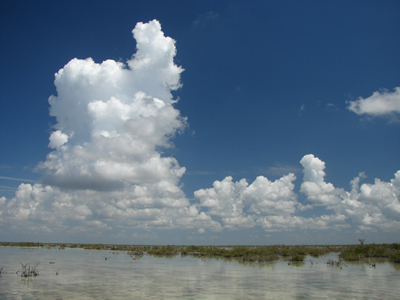 Las Salinas, Bonefish Heaven